Dealers Choice Antiques Shows 2019.
71 Palmer Road, Brimfield, MA – Located at Brimfield Antique Flea Market 2019! 508-347-3929


Open One Day
Open Tuesdays at 11am.

May 14

– July 9 – September 3, 2019
A quality outdoor show exhibiting fine antiques and collectibles.
425 dealers in a spacious booths separated by wide aisles – Including 70 pavilion spaces.
A fully lighted and fenced in field – Indoor washrooms.
Food concessions on premises
Modest admission charge to the public assures quality buyers.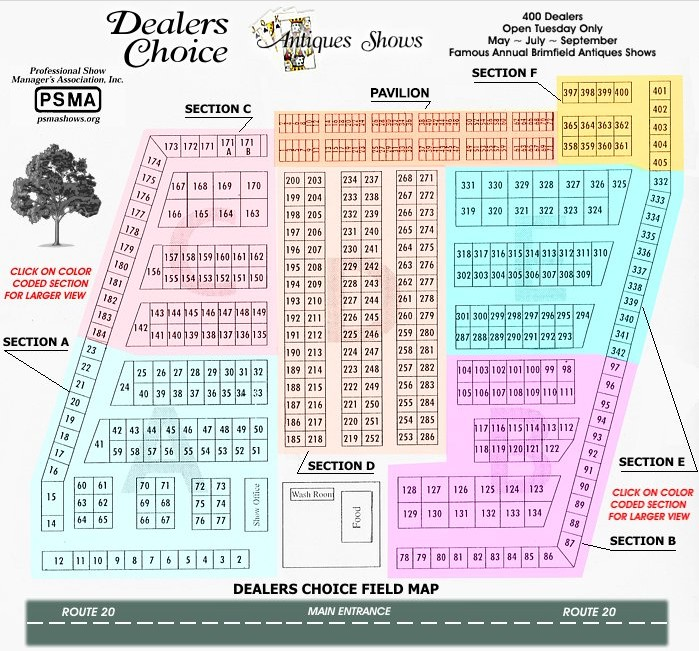 Call to reserve your space (508) 347-3929, or print the Dealers Choice Antiques Shows Space Application/Information Form by clicking the popup link in the PDF below, and choosing the "print" option at the top of the page.
<![if !IE]><![endif]>